Our corporate responsibility is based on our strategy, values and business model. Societal responsibility, customer satisfaction and well -being of our personnel are key areas in our responsibility development. Moreover the performance in these areas is measured through company scorecards.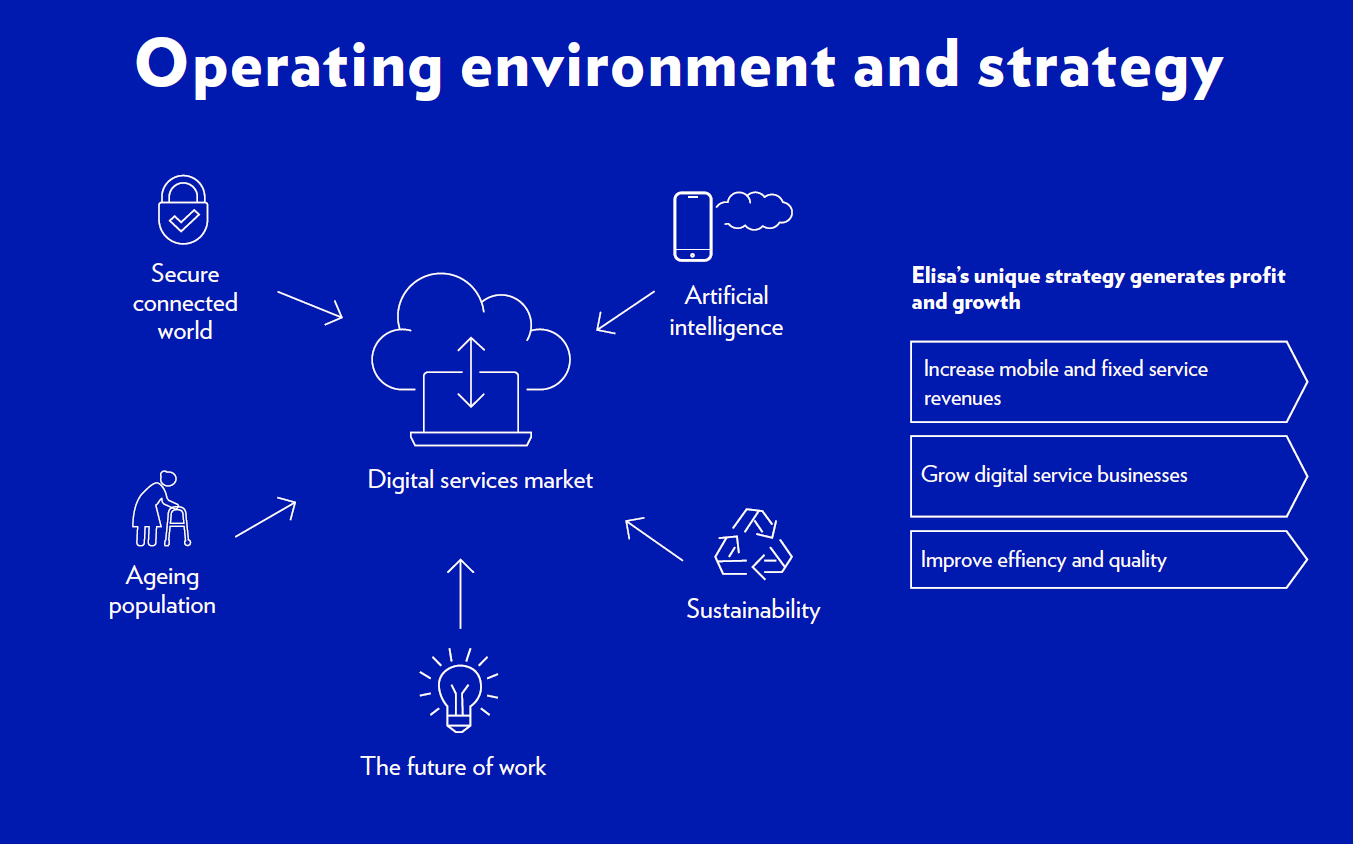 Material issues
In recognising Elisa's material corporate responsibility, we have taken into account the most important financial, social and environmental effects of our operations, products and services, as well as other significant trends affecting the industry and referenced GRI reporting principles.
We conducted a formal and extensive materiality analysis in 2015 with our stakeholders, which enabled us identify and prioritize the topics that have the most impact on the economy, society and environment.
The material topics were reassessed in 2016 and in 2017 resulting redefinition of our corporate responsibility strategy. As of the beginning of 2018, we have measured our corporate responsibility performance quarterly based on materiality with an independent study (1,000 responses).
The measure is also one of four strategic key success indicators in Elisa's Corporate Scorecard.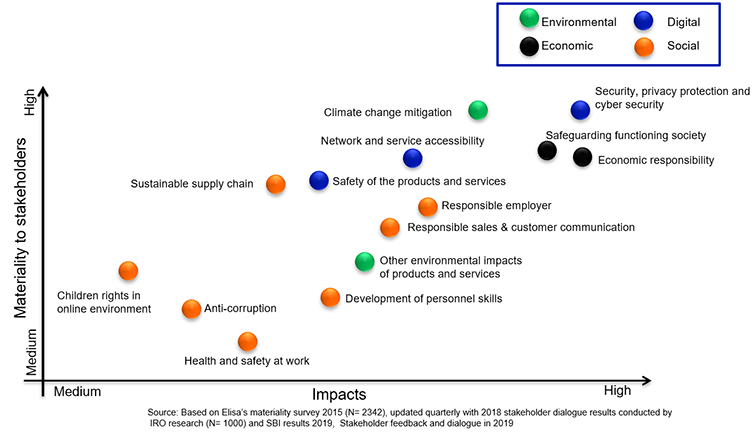 Most material issues and key focus areas for our reporting are:
• Data security and privacy protection
• Financial responsibility
• Availability, safety and accessibility of services
• Responsible employer
• Energy efficiency and climate change
• Ensuring operational reliability in society
• Responsible customer communications
Risk management
Risk management is part of Elisa's internal control system. It aims to ensure that risks affecting the company's business are identified, influenced and monitored. The develcompany classifies risks into strategic, operational, hazard and financial risks. Find more information about Elisa's risk management.
Elisa has identified the risks associated with corporate responsibility. These include:
• information security and privacy risks, in particular leakage of personal data or data flaws or faults on personal data;
• climate risks, which in particular have an impact on the reliability of services as extreme climatic conditions increase;
• the risks associated with possible human resources arrangements, in particular outsourcing measures;
• possible violations of human rights, particularly in the supply chain and in customer encounters;
• customer communication and marketing risks;
• potential risks related to supplier management, such as aberration of internal control and corruption related risks.